Shen Lin, Deputy Secretary of the County Party Committee and County Magistrate, Visited FUNIK to Investigate the Prevention and Control of COVID-9
Published:&nbsp2020-02-15&nbspPublisher:&nbspFunik
On the morning of February 14, Shen Lin, deputy secretary of the Wuzhi County Party Committee and County Magistrate, came to Funik Ultrahard Material Co., Ltd. to investigate the epidemic prevention and control of situation and the resumption of production. Qian Baoxing, deputy director of the management committee of the county industrial agglomeration area, participated in the investigation. Lin Hua, general manager of the company, and Li Lin, deputy general manager, accompanied during the investigation.
Shen Lin and the others visited the company's exhibition hall, superhard material production center, superhard composite material production center, superhard cutting tool manufacturing center and quality inspection center, and inspected the company's entrances and exits, isolation rooms, staff restaurants, and disinfection and sterilization facilities in various workshops, and learned in detail about the preparation of epidemic prevention materials, the specific implementation of prevention and control measures, and the arrival of employees and orders after resumption of production.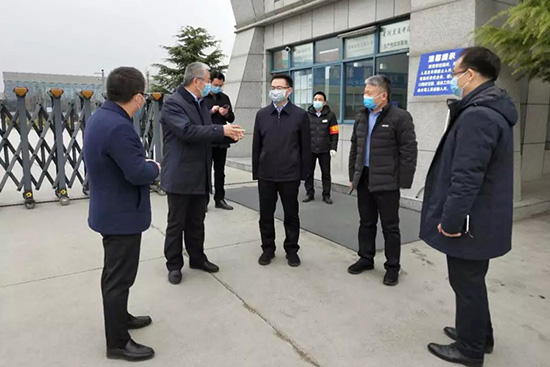 Lin Hua reported on the company's the epidemic prevention and control and the resumption of production: first, the COVID-19 epidemic prevention and control leading group was set up at the first time, and the epidemic prevention and control work plan and implementation plan for resumption of production were worked out; the second is to pay attention to the health of employees and establish a daily reporting system to understand employees' itinerary during Spring Festival holiday, close contact history and health status, and do a good job in epidemic prevention and control knowledge training and self-protection publicity and guidance through WeChat group;. the third is to actively cooperate with the administrative committee of the agglomeration area and the Bureau of Science, Technology and Industry to strive for the first batch of resumption of production; the fourth is to prepare the machinery, equipment and raw and auxiliary materials for resumption of production, and inform customers and suppliers of the resumption time of production in order to win more orders.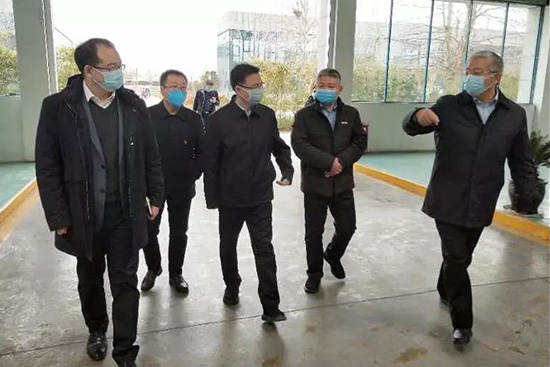 Shen Lin fully affirmed the company's arrangements for epidemic prevention and control and resumption of production, and greatly appreciated that the company's orders increased instead of falling under the severe situation of the epidemic. He asked the company to make strict prevention and control and strengthen supervision to ensure the health of employees and the safety and stability of enterprise, and urged relevant departments to actively coordinate relevant townships, villages and communities to ensure enterprise employees' smooth trip and return to work as soon as possible, speeding up the delivery of orders, and promoting the faster and better development of Funik.